Let Us Help You Feel Better Faster™
The number 1 rated walk-in urgent care clinics in Mississippi are coming to Birmingham. Our passion for high quality patient care, exceptional customer service and 60 minutes or less door to door times helped us earn this honor. With over 3,000 online reviews, averaging 4.9 out of 5 stars, we are most often praised for timeliness of care, compassion of the providers and cleanliness of the facilities.

Our walk-in urgent care clinics are staffed with board-certified local physicians and highly skilled and certified nurse practitioners. Our walk-in clinics operate 361 days per year, and treat many illnesses and injuries, including the following:
abdominal and stomach pain
allergic reactions
asthma
broken bones and fractures
colds, coughs and sore throats
eye and ear infections
flu
food poisoning
headaches
ingrown toenails, nail infection and foot fungus
insect and animal bites
joint pain
minor burns
nausea
scrapes and abrasions
sinus infection
skin infections and rashes
sprains and strains
work-related injuries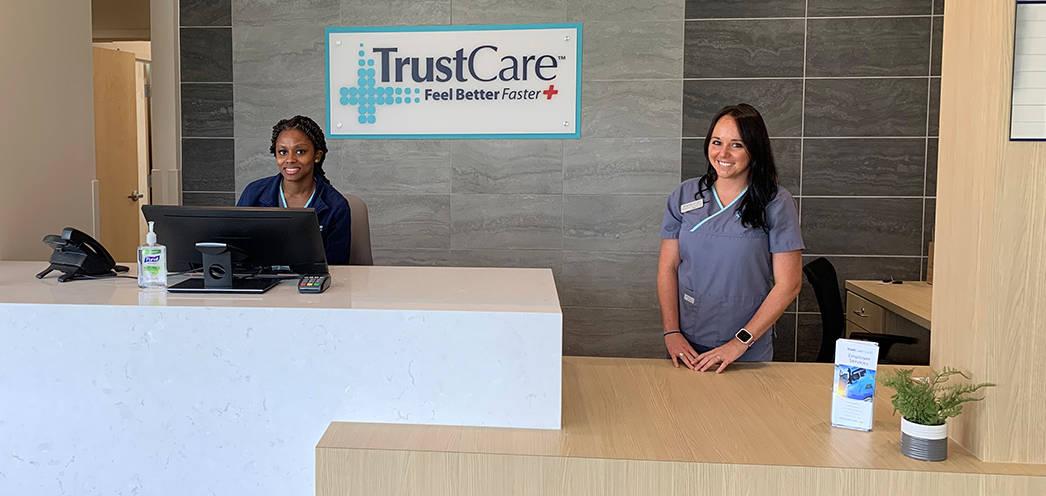 Save up to 80% with TrustCare Rx
With the TrustCareRx Prescription Savings Card you can save up to 80% on prescription drugs! Once you have your card you can use it for your entire family as often as you like!