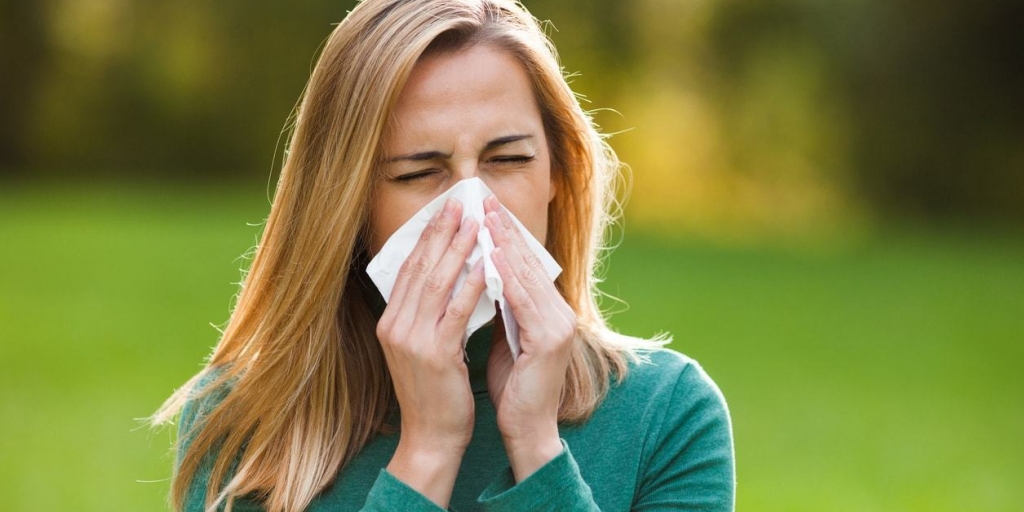 Allergy season in Mississippi is quickly approaching. Since Mississippi is in a river basin and has higher levels of humidity, pollen counts can be higher. Seasonal allergies can be debilitating with symptoms such as itchy and watery eyes, nasal congestion, runny nose and cough. Food allergies can be just as hard to manage. Seasonal allergies make it hard to enjoy outdoor activities, sporting events and barbecues. Have you missed seeing a home-run because your eyes were too watery? Are sneezing fits limiting your spring social engagements?
Allergy Testing
Allergies can range from slightly irritating to life threatening. While over the counter medications may help your symptoms temporarily, it is just a BandAid over the problem. Allergy testing at TrustCare may be the permanent solution for you starting this spring! We pretreat allergies with drops, so now is actually the perfect time to visit one of our locations. Allergy testing helps to determine what you are allergic to and then a plan can be made for avoidance of the allergen, allergy shots or prescription strength antihistamines. Allergy testing has gotten a bad rap because of skin testing or scratch testing which is very uncomfortable and felt for many days following testing. We utilize a blood test which is not only fast and accurate but is much more comfortable for you.
If an allergy is confirmed, we uses a type of immunotherapy to treat allergies. This course of treatment targets the source of the problem and doesn't just treat the symptoms. In drop form, placed under the tongue, this allergy treatment gradually allows your body to build up an immunity to the allergen. In time, you will experience less symptoms and require less medications.
What Should I Do?
If you know that spring holds severe reactions for you, talk to your TrustCare doctor about pretreating with drops for grass and some tree allergies. Pretreating your allergies can reduce your symptoms before they start! If you struggle with seasonal or food allergies walk in or contact our TrustCare at any of our convenient locations to schedule allergy testing. Think of all the things you miss out on or are unable to enjoy because of your allergies. Let us help you enjoy the outdoors again and meet spring head-on!