How The Cold Weather Can Up Your Chance Of A Heart Problem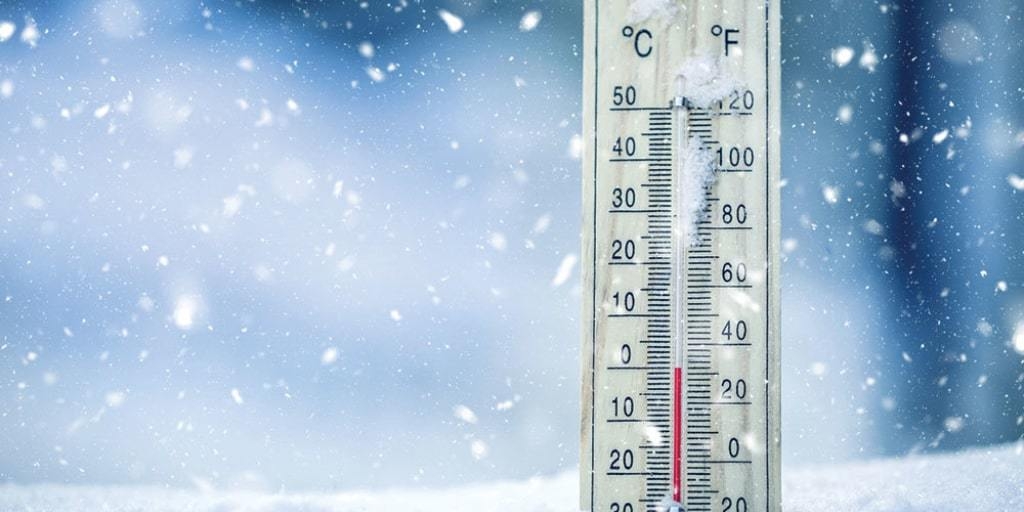 As you start to see the temperature on the thermometer go down, you may see your risk of a heart attack rise. A study recently published in the journal JAMA Cardiology showed that in a large study conducted in Sweden, the risk for a myocardial infarction (MI) was higher on cold weather days.
What Were The Study Findings?
---
The study, which was conducted over the course of 15 years between 1998 and 2013, observed more than 280,000 participants with a mean age of almost 72 years old. The researchers accounted for a variety of factors throughout the study, including lower air temperature, lower atmospheric air pressure, higher wind velocity, and shorter duration of sunshine during the day. The strongest connection that was made between changes in weather and a rise in risk for MI was in changes of temperature. The risk of MI decreased by 2.8% for every 7.4 degrees celsius. This isn't the first study of its kind as a study as far back as 1926 also linked lower temperatures to higher rates of heart attack.
What Does The Drop In Temperature Do To Your Heart?
---
The cold weather, especially if the change comes on quickly, can cause blood vessels to contract. When your blood vessels contract, it then causes less blood to flow to your heart and other important organs. This blood vessel contraction doesn't always lead to a heart attack—it could also cause more harmless heart issues like chest pain.
What Can I Do To Keep My Heart Healthy In The Winter?
---
Although the connection between the drop in temperatures and myocardial infarction has been made, it doesn't mean that everyone across the board is at a higher risk and should be seriously concerned with having heart issues this winter. For the most part, if you're healthy and have had your heart checked, you are probably in the clear this winter and most likely don't fall into a high risk category. If you're already at a high-risk for an MI, have a family history of heart disease, have already experienced negative side effects that come along with clogged arteries, or have a personal history of heart problems, you are more likely to be affected by drops in temperature this winter.
If you're concerned about what risk factor category you might fall into, there are a few things you can do to set yourself up for success this winter. Your first stop should be to have a heart screening at our TrustCare Heart Clinic. Our heart screenings include BMI assessment, blood pressure, lipid panel, and glucose screenings, cardiac imaging, and an EKG or ECG. This test will allow you to see if you're in a high-risk category for MIs and put you on a path to improve your heart health with one of our doctors. Other precautions you can take include making sure you dress appropriately to stay warm, including covering your nose and mouth when you go outside. If you're not already physically active, don't take this opportunity as a time to start performing strenuous tasks. Lastly, studies have shown that getting a flu shot could also be to your benefit, as it has been associated with a lower rate of MI. If you have any questions about your heart health going into the cooler weather this year, make an appointment to visit the team at the TrustCare Heart Clinic for your heart assessment and advice on how you can optimize your heart health this winter.